coloricombo 2023: The third #coloritree prompt
March Challenge
This is the third prompt for #coloritree, part of the ongoing #coloricombo 2023 challenge. There will be ten posts in total, all linked to artworks featuring trees by female artists from the past. These will be released on Monday and Thursday until the end of March.
---
"When I paint, I am happy and I am in another world."
– Baya Mahieddine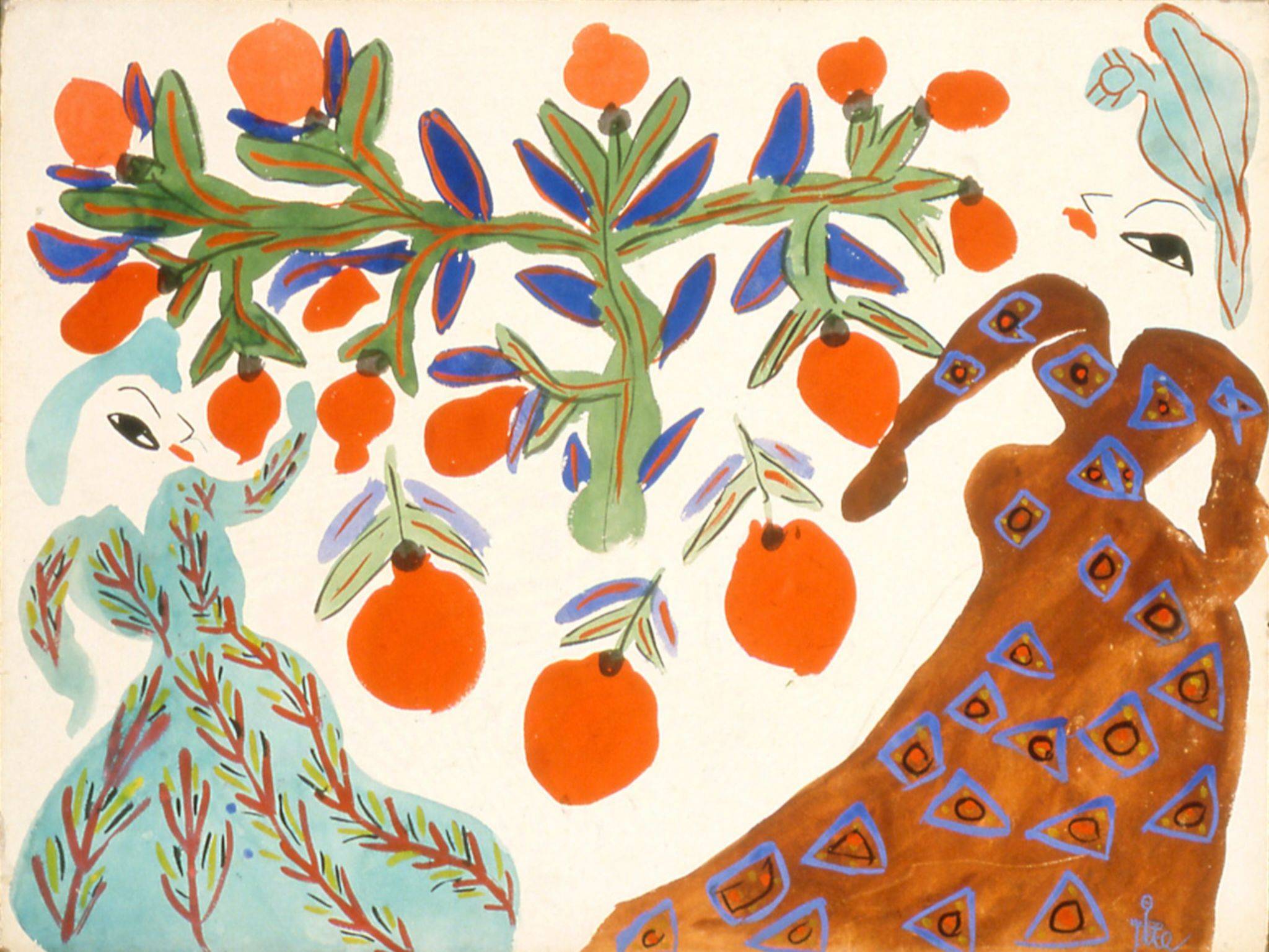 On 8 March it will be International Women's Day. This day is celebrated around the world and raises awareness of issues such as gender equality, reproductive rights and violence and abuse against women. If you've been receiving #coloricombo prompts for a while, you've probably noticed that Este likes to feature female artists in her weekly prompts.
All of the March #coloritree prompts are dedicated to women who made contributions as artists and who left their own unique legacies. Throughout history, women have been underrepresented and often dissuaded from making art and on the week of International Women's Day we want to draw attention to an artist who influenced one of the most celebrated artists of all time whilst she was still a teenager!
Baya Mahieddine, or simply Baya as she styled herself (1931-1998) was an Algerian artist who gained international recognition for her unique style that combined North African, Middle Eastern and European influences.
Born in Bordj El Kiffan, Algiers, Baya lost her parents at the age of five and was raised by her grandmother on a French-colonial farm. She didn't attend school and at age eleven started working there as a servant to the farm owner's sister, Marguerite Camina, later described as Maya's adoptive mother.
Camina was a painter with a personal collection including works by Braque and Matisse, who recognised Baya's self-taught talents. She showed Baya's work to a gallery owner friend who arranged a solo exhibition in Paris in 1947 when Baya was only sixteen. This was attended by numerous famous artists of the day, including Picasso and she became an overnight sensation with both artists and critics praising her primitive style.
Baya's work features vibrant colours and bold shapes inspired by her personal experiences and motifs drawn from Kabyle arts. She often depicted women (men are never shown), animals and trees and her work was celebrated for its originality and authenticity.
In 1948, Baya was invited to become artist-in-residence at the Madoura pottery studio the south of France, where she was based until 1952 working her summers alongside Picasso who would later cite her as an inspirations for his Women of Algiers series.
In 1952 Baya returned to Algiers, married and raised six children over the period that Algeria was seeking independence from France. It would be 1963 before she resumed painting, living for the rest of her life between Algeria and France.
---
Colour Combination
The colours for this weeks prompt are Tangelo Orange, Soft Lavender, Pastel Matcha, Acqua and Han Blue.
For this March Challenge, please add the tag #coloritree along with the usual #coloricomboand #estemacleod and @lorisiebert.studio when posting on Instagram. You are also welcome to post on the private Facebook group Creative Prompts with Esté MacLeod.