coloricombo 2023: The fifth #coloritree prompt
Sorry, I'm a day late on this next prompt. I'm away at the amazing Alt Summit in Palm Springs!!
Here is the next beautiful palette!
---
About the March Challenge
This is the fifth prompt for #coloritree, part of the ongoing #coloricombo 2023 challenge. There will be ten posts in total, all linked to artworks featuring trees by female artists from the past. These will be released on Monday and Thursday until the end of March. Use the colour prompts along with optional dark and neutral light colours to create something in your own way, regardless of media or theme.
---
The fifth artist we are featuring during this March Challenge is another amazing woman from Australia.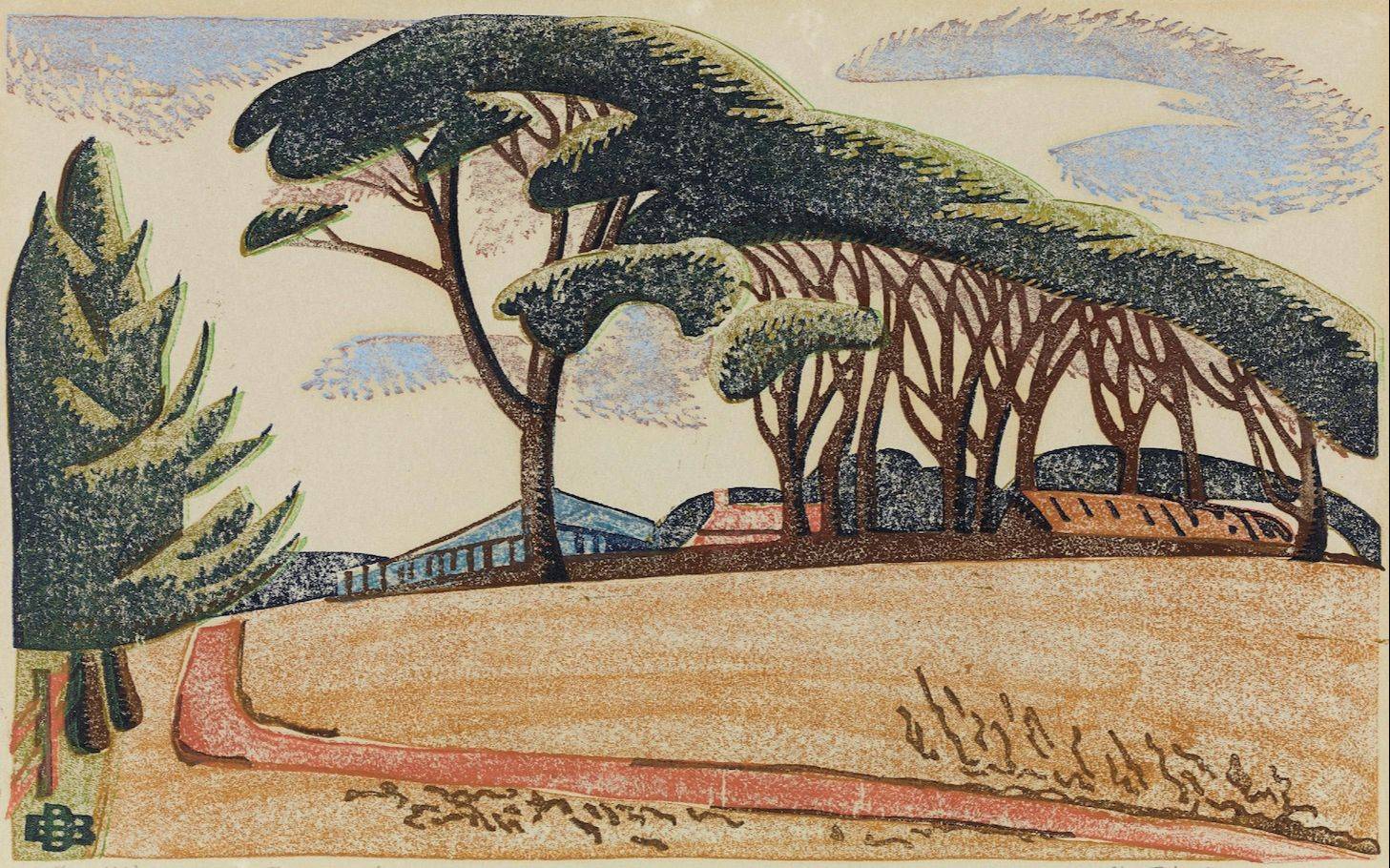 Dorrit Black (1891-1951) was a painter and printmaker and is now regarded as one of Australia's most important modern artists, instrumental in bringing Cubism to the continent from Europe.
Black was born in Adelaide and studied in London and Paris during the 1920s where she worked with some of the leading modern art teachers of the time, such as the British linocut printmaker Claude Flight and the French cubists André Lhote and Albert Gleizes.
On her return she became the first female gallery owner in Australia when her European experiences inspired her to establish the Modern Art Centre in Sydney in 1931.
She returned to Adelaide in 1933 and was an influential artist, both as a teacher and a pioneer of Australian modernism. Unfortunately she never achieved the widespread recognition that she deserved in her lifetime. Black died aged fifty nine when she was involved in a car accident whilst driving her blue Fiat convertible in Norwood, a suburb of Adelaide.
Black's art is characterised by its bold and dynamic compositions, strong lines, and striking use of colour. She was known for her work in a range of mediums, including painting, printmaking, and sculpture. Black was also an advocate for the recognition of Aboriginal art and culture.
---
Colour Combination
The colours for this weeks prompt are Salmon Mousse, Sand, Warm Sage, Seaweed.
For this March Challenge, please add the tag #coloritree along with the usual #coloricombo and @estemacleod and @lorisiebert.studio when posting on Instagram. You are also welcome to post on the private Facebook group Creative Prompts with Esté MacLeod.