#coloricombo 2023: The sixth #coloritree prompt
About the March Challenge
This is the sixth prompt for #coloritree, part of the ongoing #coloricombo 2023 challenge. There will be ten posts in total, all linked to artworks featuring trees by female artists from the past. These will be released on Monday and Thursday until the end of March. Use the colour prompts along with optional dark and neutral light colours to create something in your own way, regardless of media or theme.
---
Today it's over to the island of Ireland for the sixth artist to be featured in #coloritree, Norah McGuinness.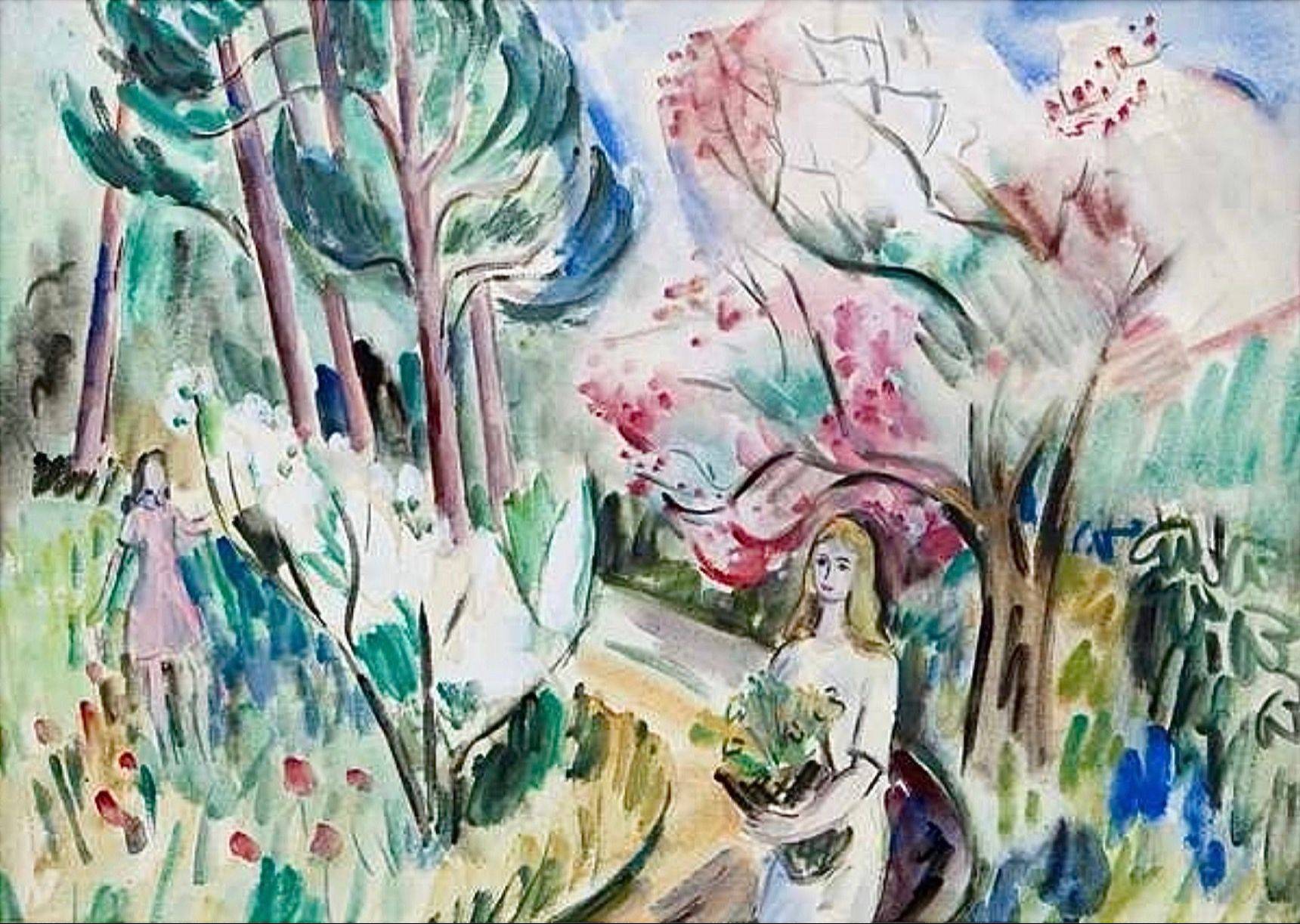 McGuinness (1901-1980) was an Irish artist known for her colourful and lively works in a variety of mediums, including painting, printmaking, and tapestry. She was born in Derry, Northern Ireland, and began her artistic career in 1921 at the Dublin Metropolitan School of Art where she studied under Patrick Tuohy, Oswald Reeves and Harry Clarke. Her first freelance work was as an illustrator, which remained an important source of income throughout her life.
From Dublin, McGuinness moved to London to study at the Chelsea Polytechnic where she began exhibiting her work in group shows. Her time in London exposed her to the work of modernist artists who greatly influenced her own artistic style. After working as a set designer in Dublin's theatres, McGuinness moved to Paris in 1929 where she worked with André Lhôte (who I mentioned previously in connection with Dorrit Black) for nearly two years and was influenced by the work of Braque, Lurçat, Dufy and Vlaminck.
In the 1930s, McGuinness became involved in the British art world and joined the influential London Group, which included artists such as Henry Moore and Barbara Hepworth. She also began working as a freelance designer, creating book covers and illustrations for publishers such as Faber & Faber and the Hogarth Press. In 1937 McGuinness returned once more to Ireland where she was involved in the Irish Exhibition of Living Art, taking over it's presidency in 1944 (a position she held for almost thirty years).
She represented Ireland in the 1950 Venice Biennale (the first year that Ireland had taken part) and her work was exhibited in numerous solo and group shows, including a retrospective at the Irish Museum of Modern Art in 2002.
McGuinness's work is characterized by its bold use of colour, strong geometric shapes, and playful compositions. She executed vivid, highly coloured, flattened landscape paintings, still lifes and portraits in a spontaneous style showing both Fauvist and the Cubist influences of Lhôte.
---
Colour Combination
The colours for this weeks prompt are Fandango Pink, Duck Egg, Warm Brown, Straw and Cobalt Blue.
For this March Challenge, please add the tag #coloritree along with the usual #coloricombo and @estemacleod and @lorisiebert.studio when posting on Instagram. You are also welcome to post on the private Facebook group Creative Prompts with Esté MacLeod.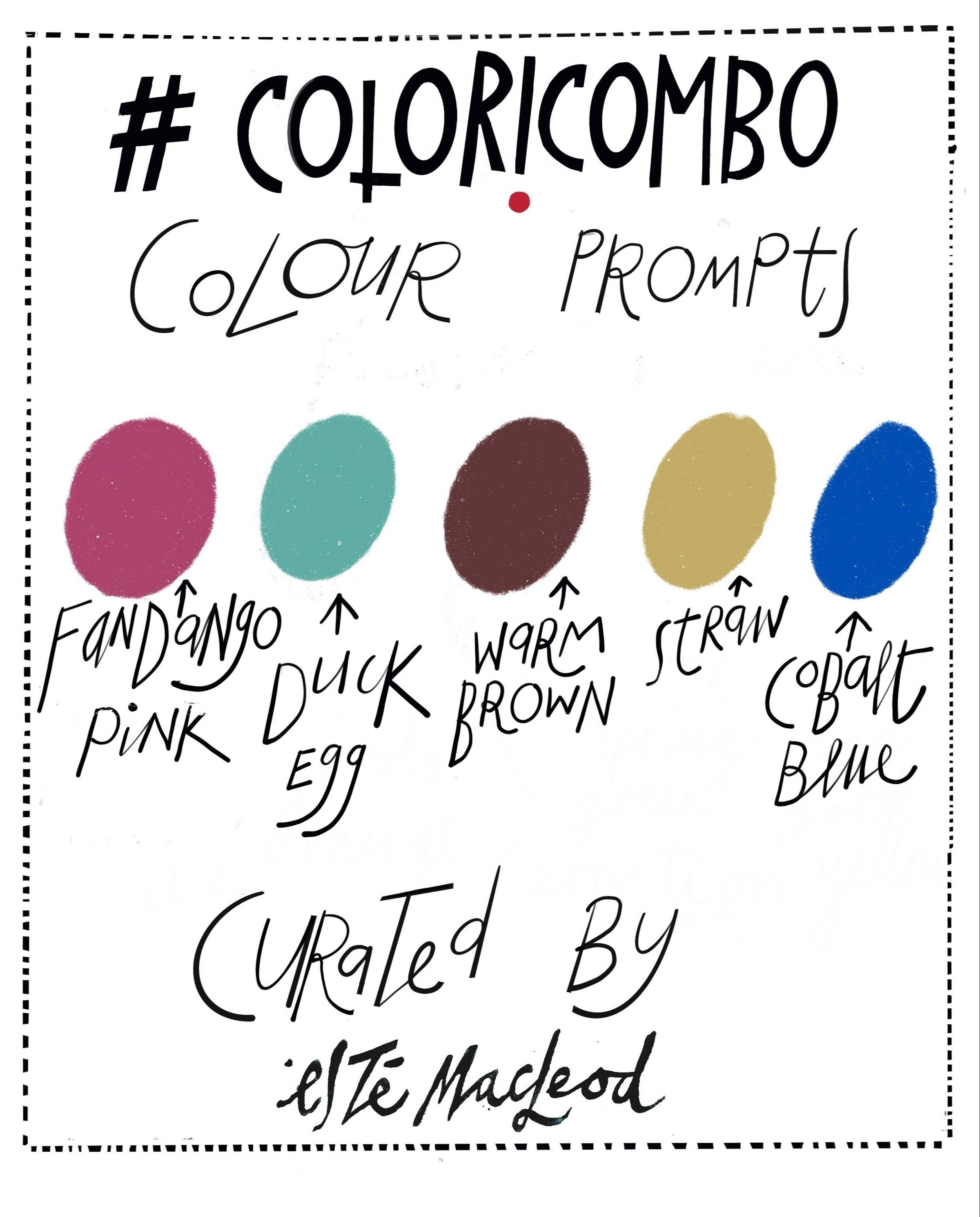 ---
I need to get on making some challenge art now that I'm back from Alt Summit!!
XO