#coloricombo 2023: The seventh #coloritree prompt
About the March Challenge
This is the seventh prompt for #coloritree, part of the ongoing #coloricombo 2023 challenge. There will be ten posts in total, all linked to artworks featuring trees by female artists from the past. These will be released on Monday and Thursday until the end of March. Use the colour prompts along with optional dark and neutral light colours to create something in your own way, regardless of media or theme.
---
"Art is art, nature is nature, you cannot improve upon it . . . Pictures should be inspired by nature, but made in the soul of the artist; it is the soul of the individual that counts." – Emily Carr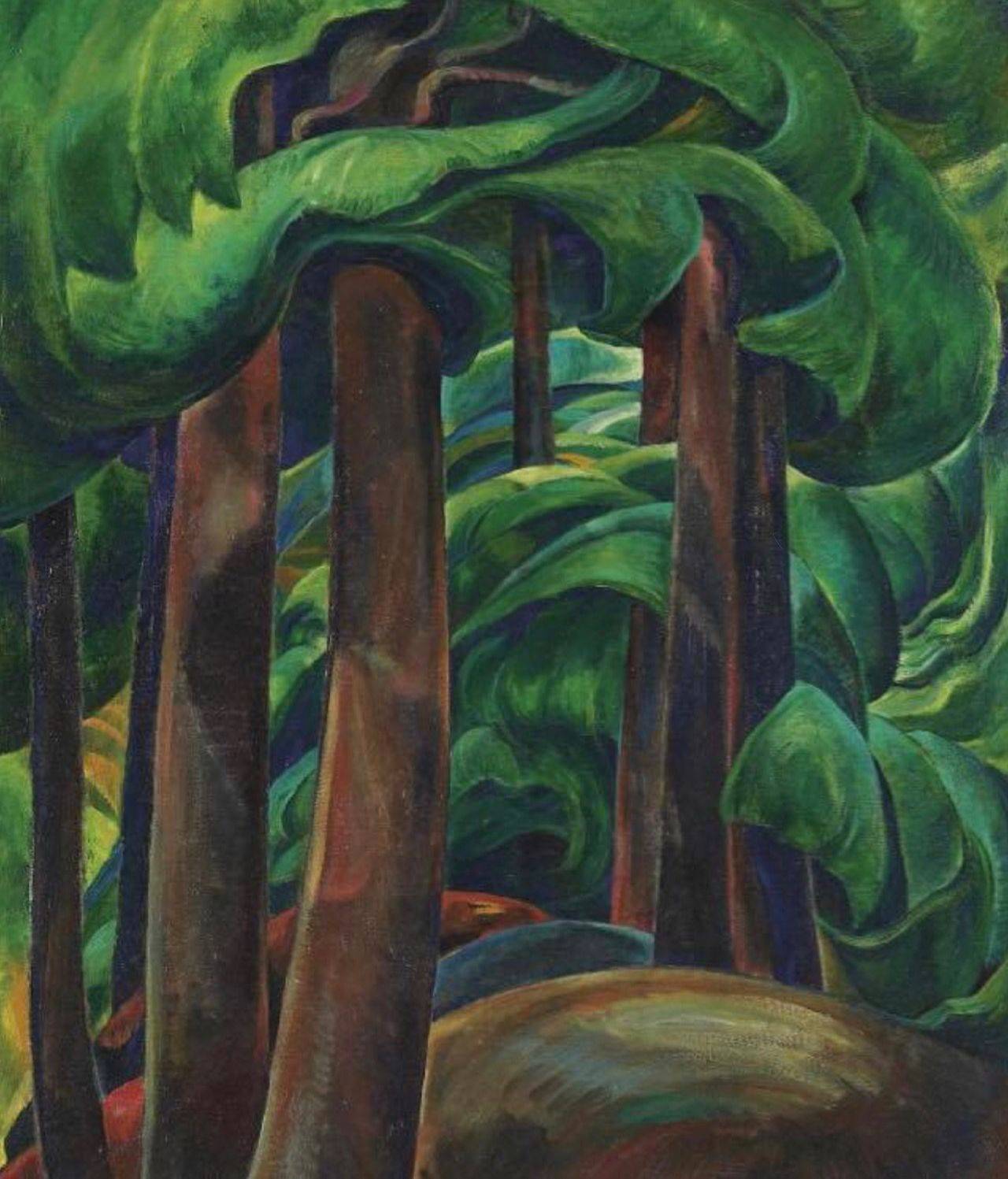 Emily Carr (1871-1945) was a Canadian artist and writer whose inspiration was the coastal environment of the Pacific Northwest where she lived, it's landscapes and the First Nations who inhabit it. Although she is regarded as one of Canada's most famous and important artists with her Modernist and Post-Impressionist style, she was in her late fifties before she started to receive the recognition deserved.
Carr was born in Victoria, British Columbia in 1871 (the year that British Columbia joined Canada) the second youngest of nine children. Her parents encouraged her artistic ambitions but it was only after their deaths during her teenage years that she began to pursue art seriously with education in San Francisco and London.
After her first trip to a First Nation settlement in 1898, Carr became deeply interested in the people of British Columbia and their cultures and she spent much of her career painting their totem poles, villages, and landscapes. Her work is notable for its vivid use of colour and her ability to capture the spirit and energy of the places she painted.
In 1910 Carr travelled to France where she was greatly influenced by both the Post-Impressionists and the Fauvists she encountered. She returned to Vancouver, opened a studio and gave classes which were apparently unpopular due to her smoking and cursing. Losing students, she moved back to Victoria and ran a boarding house for the next fifteen years.
Aged fifty seven in 1927, her work caught the attention of The Group of Seven, Canada's most recognised modern painters who recognised her talent and embraced her as an equal. This led to one of her most prolific periods and the creation of many of her most notable works.
Carr suffered from poor health from the late 1930s and after a number of heart attacks and a stroke, with her ability to travel impaired, her focus shifted to writing. She published several books about her experiences in British Columbia, including "Klee Wyck," (her adopted Indigenous name) which won the Governor General's Award for non-fiction in 1941. She died in Victoria in 1945
In 1952 her works were shown at the Venice Bienalle and in 1978 she was posthumously was awarded the Royal Canadian Academy of Arts Medal. Today there's a statue of her close to the provincial legislature and a university named after her, the Emily Carr University of Art & Design in Vancouver.
---
Colour Combination
The colours for this weeks prompt are Kiwi, Jade, Navy and Van Dyke Brown.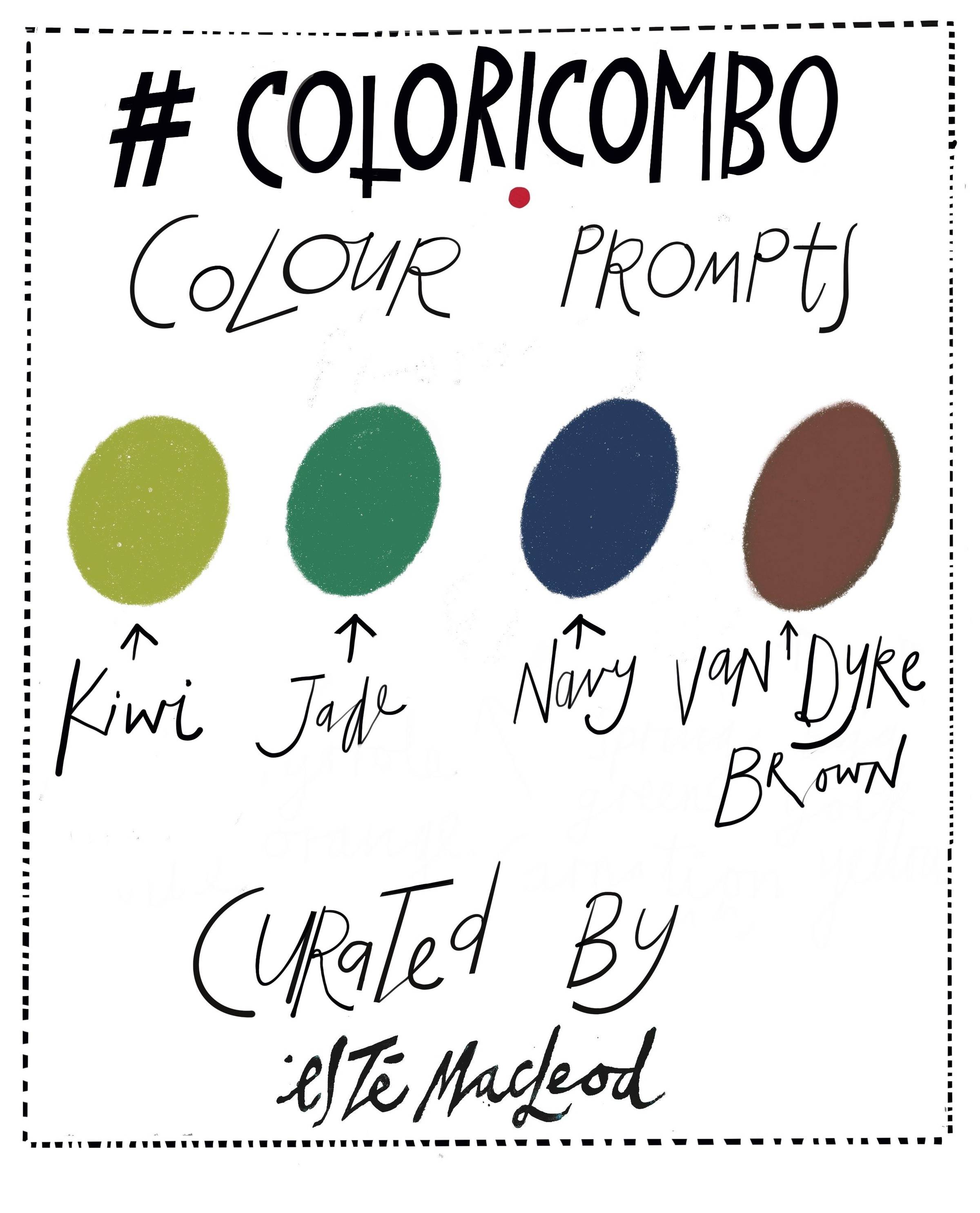 For this March Challenge, please add the tag #coloritree along with the usual #coloricombo, @lorisiebert.studio and @estemacleod when posting on Instagram. You are also welcome to post on the private Facebook group Creative Prompts with Esté MacLeod.