May Month of Flowers Instagram Challenge
Hello Creative Kindreds!!!​​
It's about to be a FLOWERPALOOZA!!!​
Are you ready for another challenge?? How about a whole month of FLOWERS!!!
I am co-hosting this challenge with Kirsten Katz Art & Design​ and Snippets of Whimsy.
---
​Here are the prompts for the month:​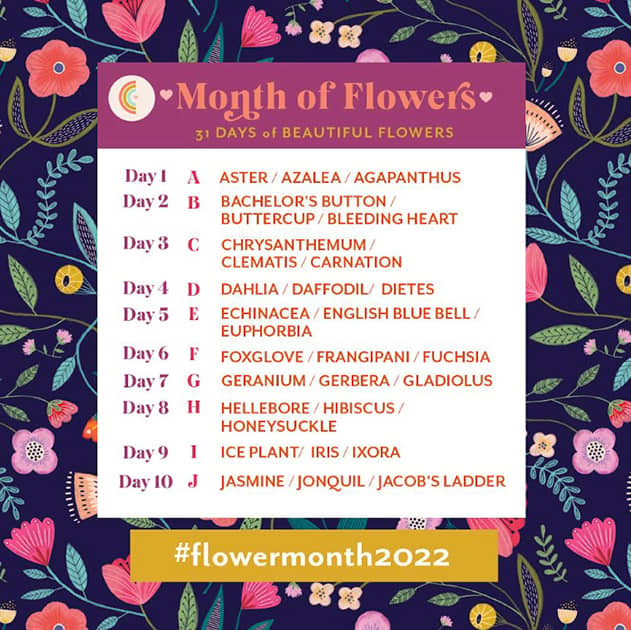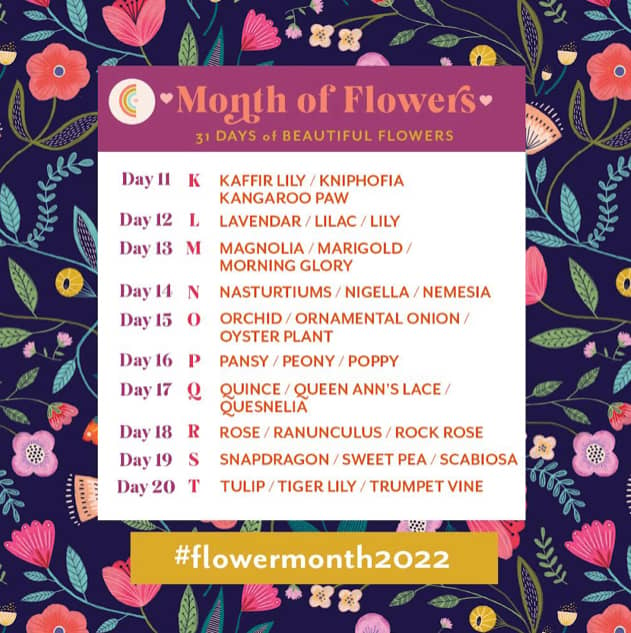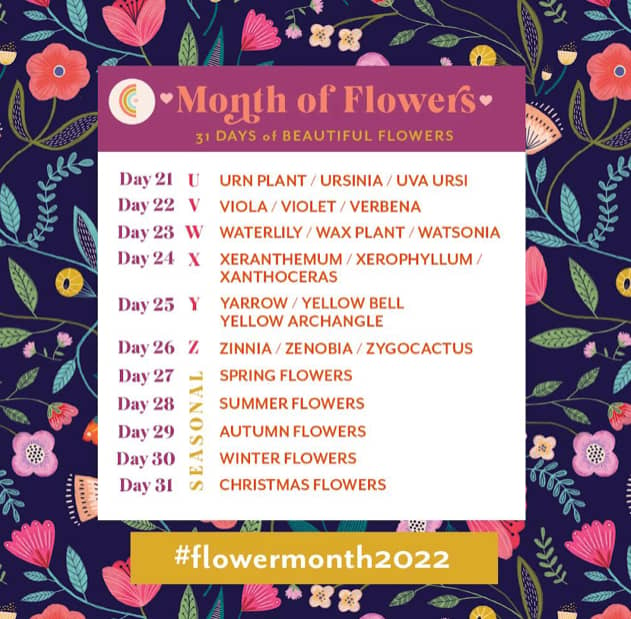 We are going through the Alphabet and giving you three flowers to pick from each day… or do all three together! UP TO YOU!
---
​ The hashtag where you should post your work is #flowermonth2022
---
​Here are 5 hints for how you can successfully participate:
(This is open to any medium, any size, any technique… it's all up to YOU!)
If you do ALL of the daily prompts and you are creating something everyday… keep it simple and doable… like a sketch a day… or something that is fun and won't stress you out!
If you want to end up with a solid collection of portfolio pieces from the month… select a consistent size and medium and have the paper, canvas or wood panels all ready to go for the month ahead of time.
Decide ahead if you want to do single flowers, flowers in vases, abstract florals, folk art versions, patterns or some other consistent direction for all of your pieces.
Try new color palettes, techniques, compositions. Challenge yourself to experiment!
Have FUN and don't put pressure on yourself! These challenges are all about PLAY and just immersing our artistic brains in the JOY of creating!!! If you can't do ALL of the prompts… it's NO BIG DEAL!! We just want to see what you do make!
---
​We have some FABULOUS floral artists as judges this month!!!
They will be looking at all of the work at the hashtag and awarding fun prizes at the end of May. Click on each photo to learn more about them. They are:
Bari J Ackerman​​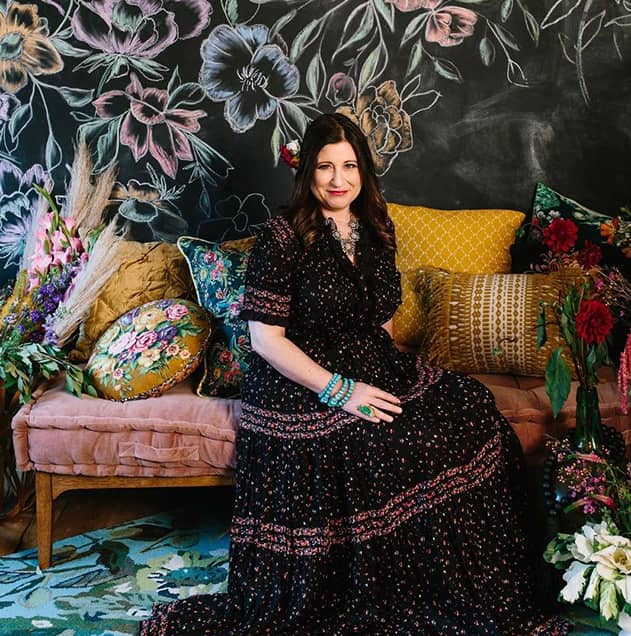 Lynn Whipple​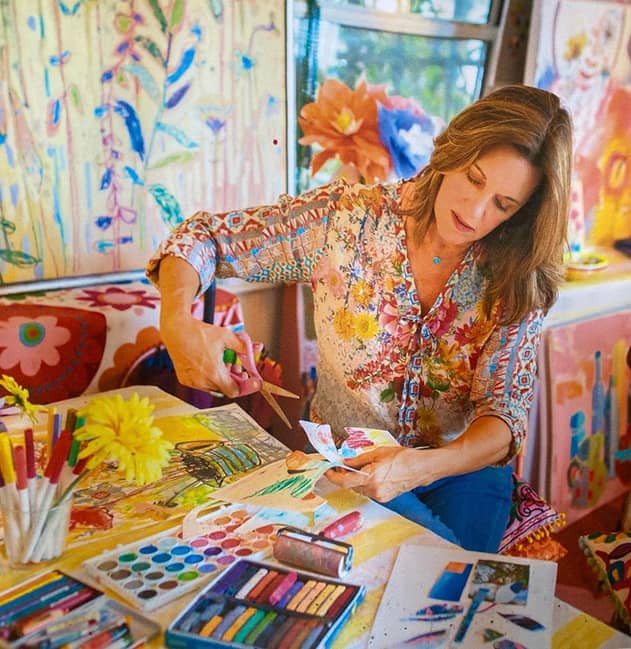 Wendy Brightbill​​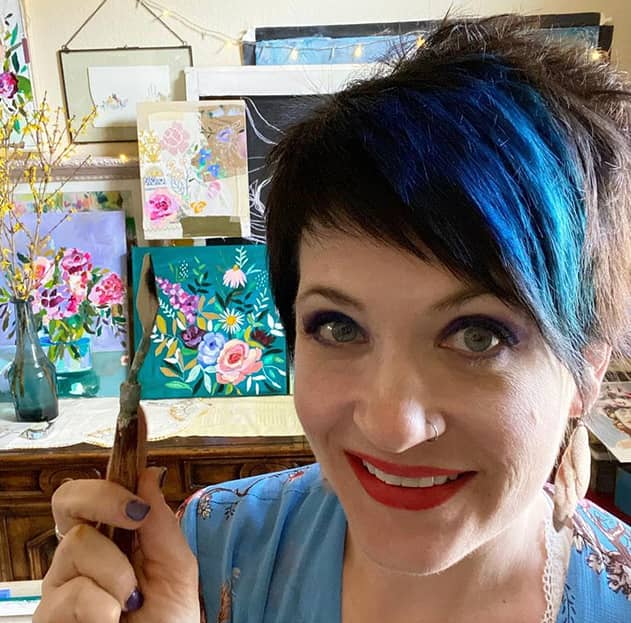 Also… Carrie Schmitt will be RANDOMLY selecting someone to receive her prize.​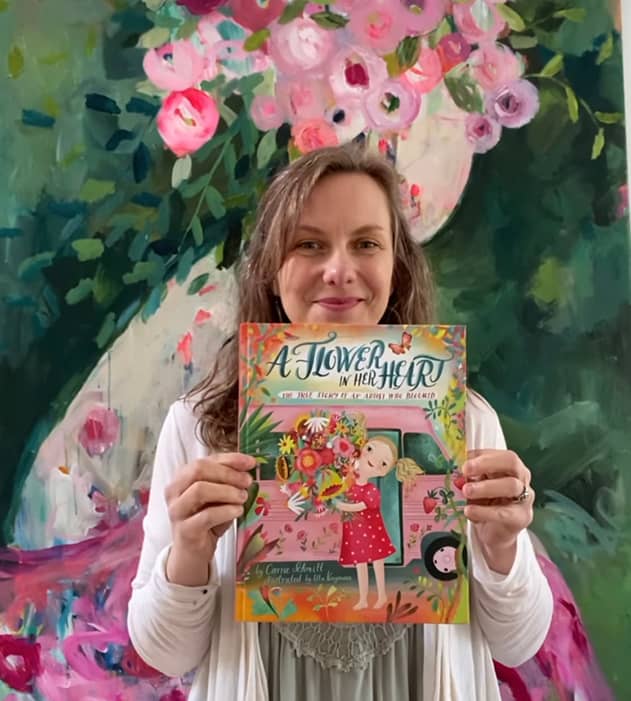 And Monica Michelle, The founder of Bloom Tv Network will also participate as a judge!!!​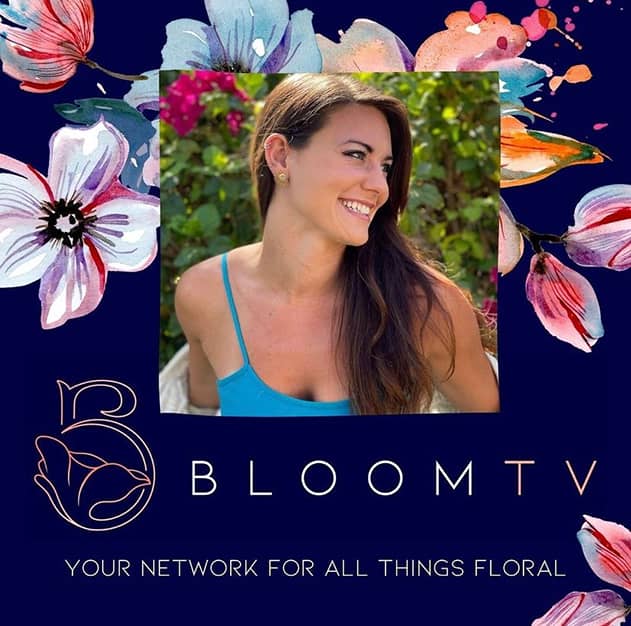 ---
​We CANNOT WAIT to see all of your gorgeous florals!!!
Don't forget!!! Post your work at #flowermonth2022
And help us talk up the challenge! The more the merrier!!
xo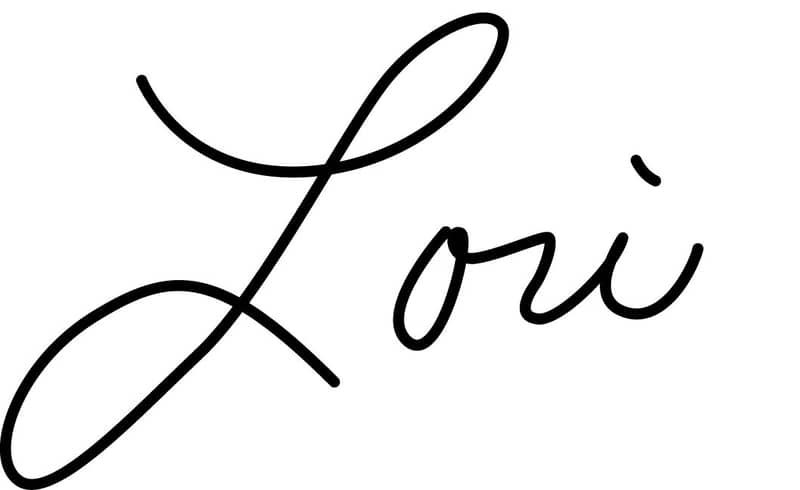 ​